LIFE EXPERIENCE CREATES AMAZING CAPABILITIES
YOUR PURPOSE IS BORN FROM ADVERSITIES AND CHALLENGES
April ADionne Williams
Consultant, Coach, Meditation Instructor, Energy Healer, Trainer, Brander, Media Producer, and Book Author
Greetings, Thank You for Stopping By
Here is a summary of my experience, skills, services, and more…
Core Competencies: I bring a diverse skill set and a proven track record of empowering individuals through personal development training, consulting, life coaching, and online courses. As a dynamic problem solver with exceptional communication skills, I excel under pressure and consistently meet tight deadlines. Proficient in Microsoft Office Suite, Adobe Creative Cloud, video editing, and web design, I'm adaptable and innovative. With self-taught expertise, I've independently managed creative projects that yield impactful results.
Past Performance:
Technical Instructor & Consultant: I've imparted knowledge as a contracted technical instructor, engaging audiences in entrepreneurship, video editing, event planning, web design, and media. My self-taught nature enabled me to execute creative projects that leave lasting impressions.
Notary and Signing Agent: My role as a mobile notary signing agent underscores my meticulous approach, ensuring accurate signing and notarization of mortgage and loan documents. I've collaborated seamlessly with law firms and stakeholders.
Property Manager/Leasing Agent: My tenure in property management showcases my adeptness at leasing apartments, optimizing occupancy rates through strategic marketing, and enhancing customer experiences.
Loan Officer, Processor, Marketing, and Sales Manager: As a catalyst for mortgage loans, my strategic marketing efforts boosted sales. My self-taught skills enabled me to manage the entire loan process, from documentation to pre-approval, maintaining effective communication among stakeholders.
Diverse Nurturing:
Youth Engagement: I have worked with, taught, mentored, and coached youths aged 5 to teens, imparting valuable life skills and fostering personal growth.
Single Motherhood: Raising my son as a single mother from infancy to college reflects my dedication, resilience, and nurturing spirit, highlighting my ability to excel in diverse roles.
Community Involvement: My experience in caring for foster kids, exchange students, and veterans showcases my compassion and commitment to making a positive impact on individuals' lives.
Differentiators:
Holistic Approach: I spent 10 months at a Meditation and Yoga Retreat, where I immersed myself and discovered a profound personal transformation. This experience ignited my passion for helping others find their paths to healing and empowerment, which I now integrate into my coaching.
Creative Leadership: My independent creative projects demonstrate my innovative mindset and commitment to achieving impactful outcomes. I combine creativity with strategic thinking to deliver results that stand out.
Conclusion: With a commitment to excellence and a passion for facilitating growth and transformation, I offer a unique blend of skills and experiences that can bring significant value to your company's initiatives. My ability to excel under pressure, coupled with my self-taught and creative approach, make me a standout candidate for collaborating on projects that require ingenuity and impact.
Thank you for considering me to work with your company. I am excited about the opportunity to contribute my expertise to your agency or business and am eager to explore ways we can work together to achieve remarkable outcomes. 
Warm Regards, Have a Prosperous and Productive day on Purpose!
April ADionne Williams
To Contact ADionne for Services:
WE ARE ALL GIVEN 24 HOURS IN A DAY AND 365 DAYS IN A YEAR!
I Choose to Utilize Every Minute, Hour, Day, Week, Month, and Year to Learn Something New and Do Something Different! I Plan To Leave This Earth Empty! How About You?
Skills:
Personal Development Trainer,

Business Consultant

Business Branding

Life Purpose Coach,

Meditation Instructor

Energy Healer

Writing and Self-Publishing

Online Course Coach

Image Developing

Performing Arts

Audio, Media, Production and Editing

Web/Graphic Designer

Notary Signing Agent
Marriage Officiate

Event Planning
Education: Certifications: Graduate of Creative and Performing Arts High School, Craft Fashion Institute, (Design-Tailoring) Reiki Energy Healing, Marriage Officiant, Business Administration and Notary Signing Agent, Administrative Office Support/Finance, Past: Life and Annuities Independent Agent, I'm committed to continuous growth.
I Bleed Entrepreneurship
My Life Purpose:
Is to assure "No Entrepreneur is Left Behind!" Stepping out on faith and believing you have something that is unique to you to offer the world can be scary and intimidating. I was born to pull the potential out of people and help them see their true value! 
Services and Experiences with Certifications (Tap Photo)
Wedding Officiate
Marriage Officiate and Counselor for Couples and Families
Energy Healer
Energy Healer for Trauma, Stress, and Renewed Energy. On and Offline
Meditation Inst.
Meditation Instructor for Classes Online and Offline and 1 on 1 Sessions
Notary Agent
Mobile Notary Signing Agent for Legal and Bonding Documents
ADionne's: Graphic Designs, Branding, Media Productions,
Writing, and Self-Publishing Projects
``When You Give Service by Using All of Your Gifts and Talents, That's When You Are Truly Walking In Purpose!`` A.W.
Chronicles of Livin Podcast Show
April ADionne Williams - Books
ADionne Your Dream Pusher TV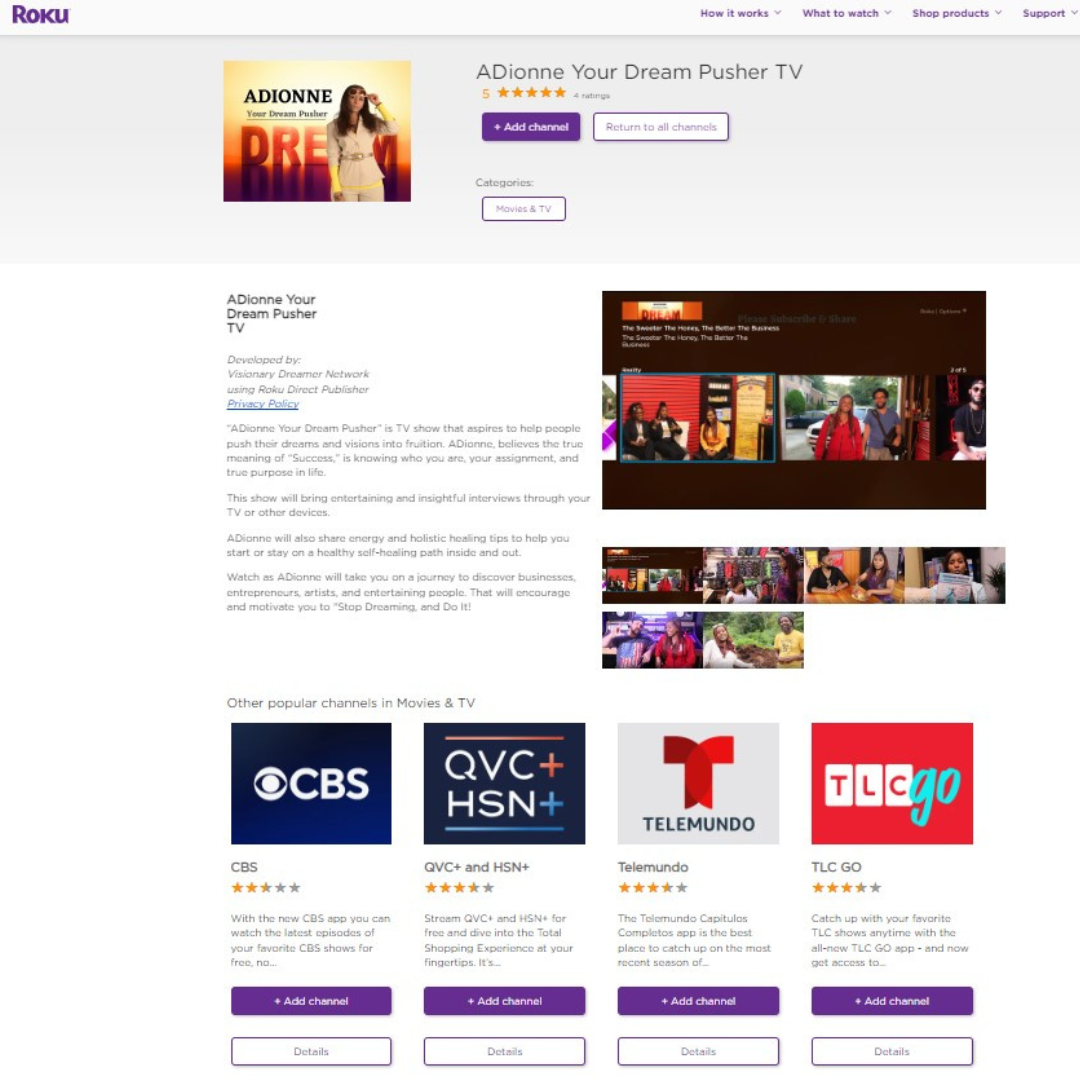 Rather It's April The Business Woman and Mentor or ADionne The Healer and Encourager I Will Always Give 100% Good Energy To Whatever I do and Whomever I Talk Too!:)
``Life is About Creating Good Relationships, Who You Impact in A Positive Way, and How Many People You Make Smile From Day To Day! I Choose To Spread Love !`` A.W.
ADionne Your Dream Pusher
Chronicles of Livin' Podcast
Online Master Class Course Creator and eBook Writer and Self-Publisher
Transform Your Life Workbook eBook Course
Women's Empty Nester Course - Retreat
Visionary Dreamer 90-Day Journal Course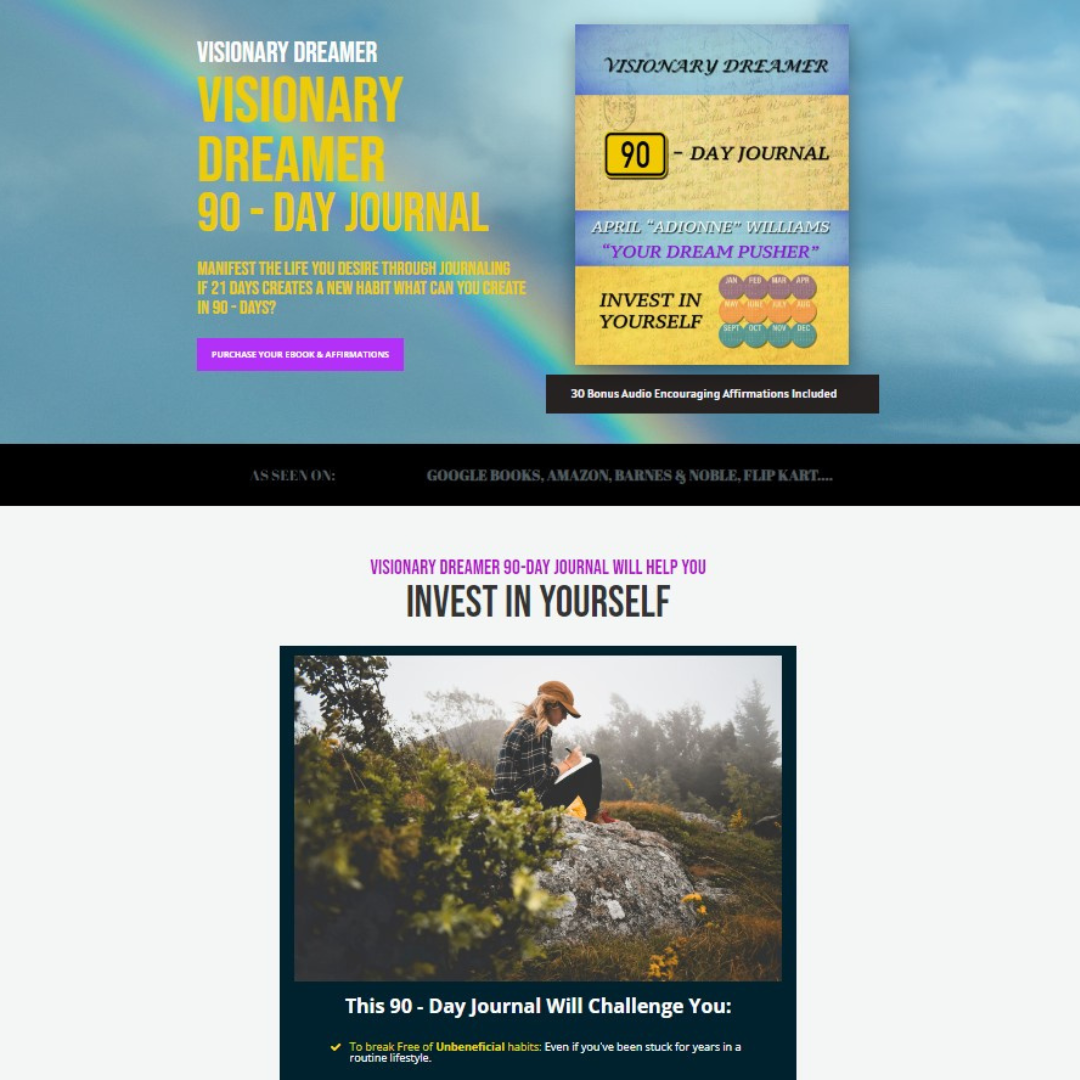 Veteran Women Master Class: Course - Retreat
Mobile APP Developer, Graphics and Website Designer
Chronicles of Livin' Podcast Mobile APP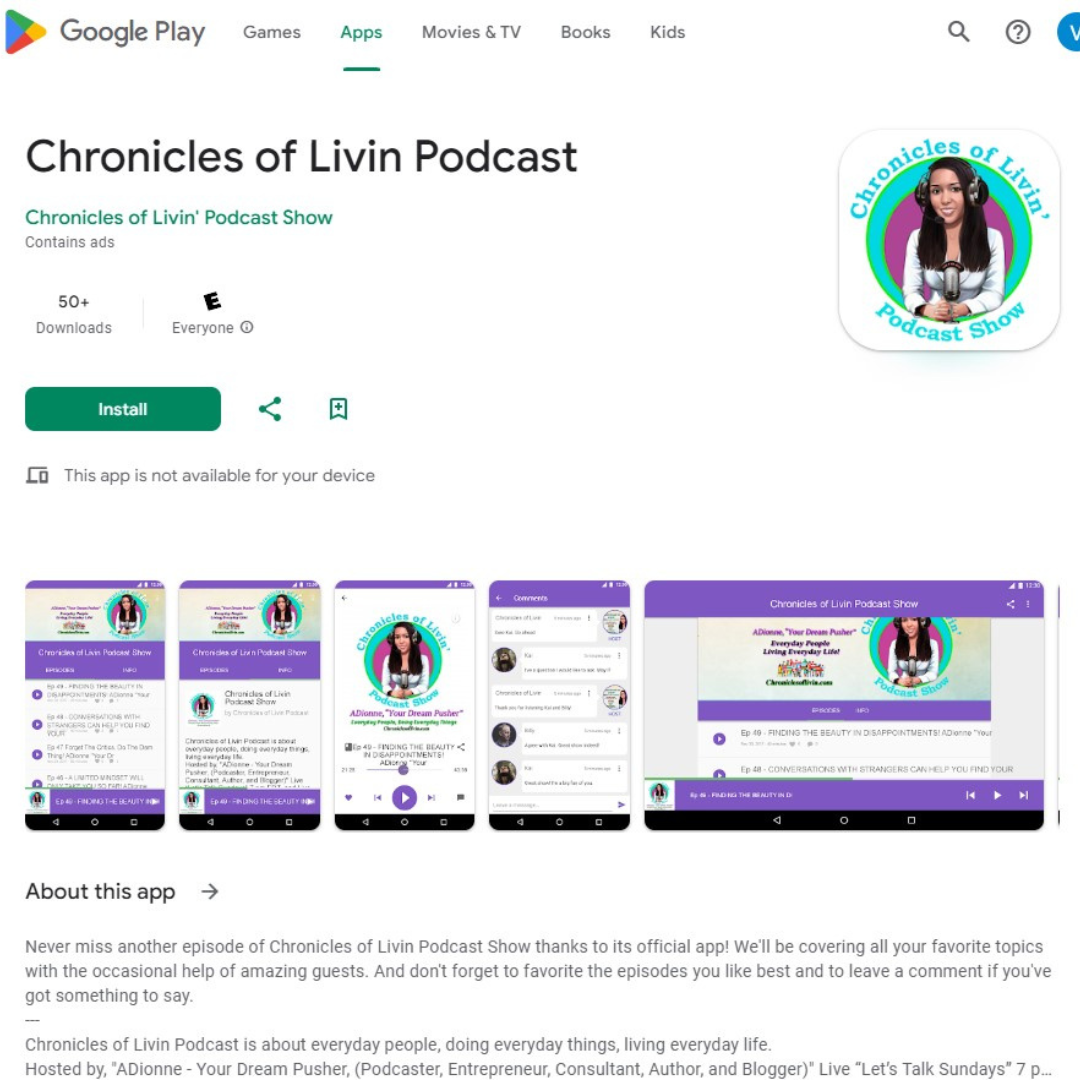 Regenerating Me Essentials Gifts & Apparel Website
Past: Business Branding and Consulting, Music Production Projects, and Youth Coaching
Conyers Mini Mall Bus-Web Branding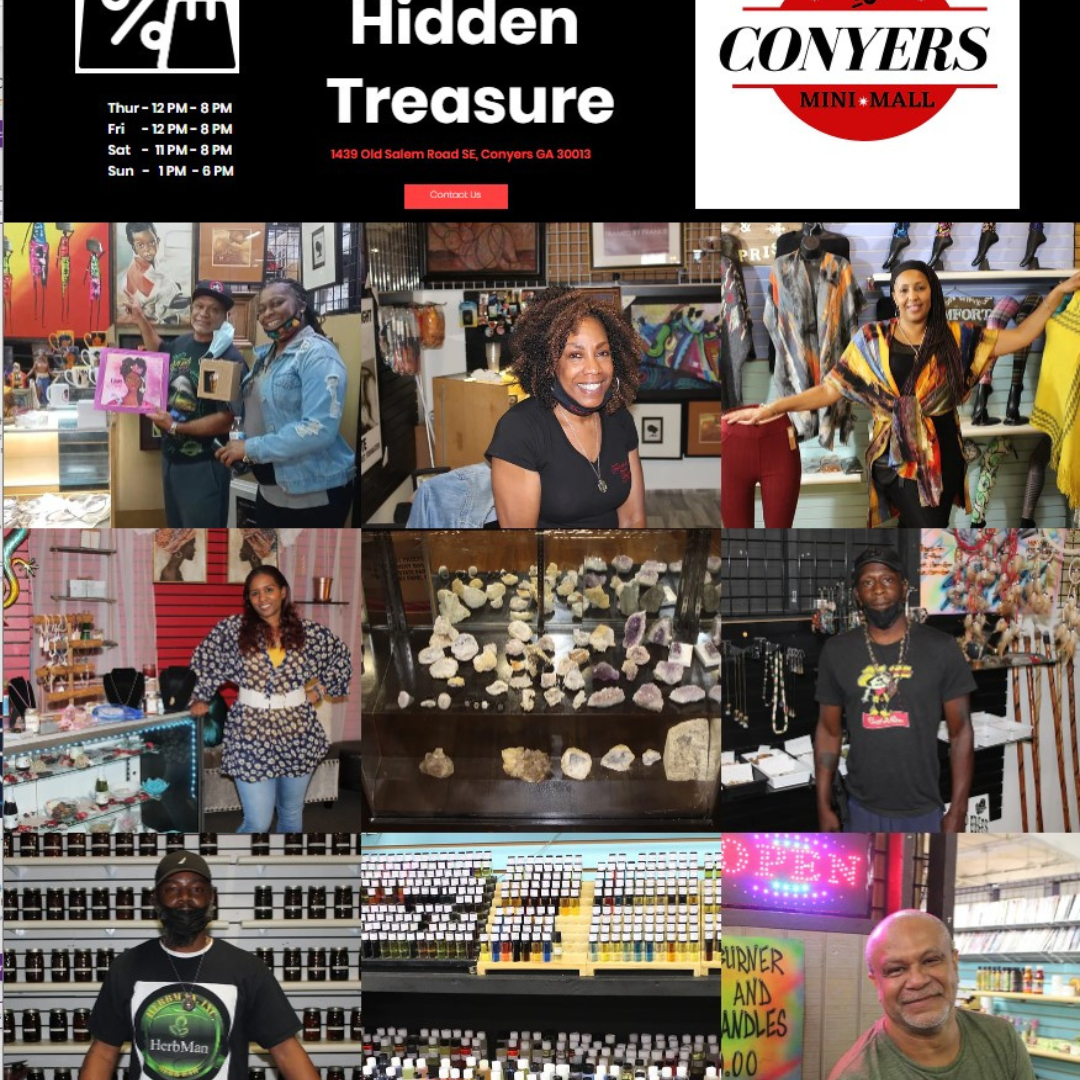 ADionne (Livin' Artist) Writer & Producer
April' Media-Design & Fashion Students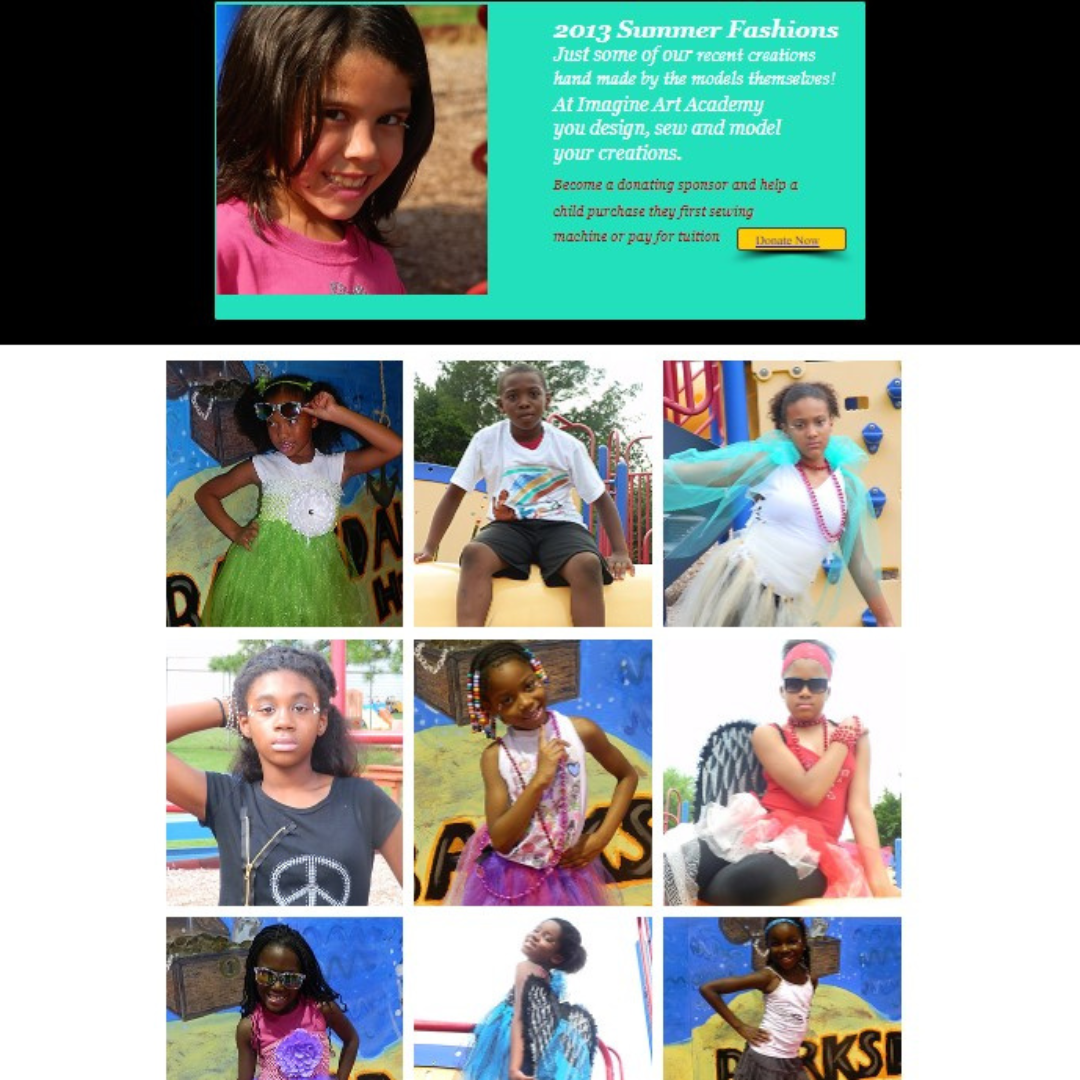 WE ARE ALL CREATED WITH TALENTS, GIFTS, AND PURPOSES THAT ARE UNIQUE TO US INDIVIDUALLY, YET, THE MORE YOU ADD TO THE WORLD, THE MORE THE CREATOR ADDS TO YOU!
``THE BEST PART ABOUT LIFE IS WHEN YOU TRULY DECIDE TO LIVE! IF YOU ARE NOT WALKING IN YOUR TRUE LIFE PURPOSE START TODAY!`` A.W.
(STOP PLAYING SMALL!:)